It is recommended that your vehicle receives an oil change every 3,000 miles and a tune-up before 100,000 miles. While most people don't hesitate to have their vehicle serviced, many do not think about regular maintenance for their furnace. Depending on where you live, however, the winter months can be prime time for your furnace. Over a few years, your heating system can rack up a significant amount of service hours. Since you don't think twice about servicing your car, you should also consider preventative maintenance for your furnace that may work just as hard.
Like a tune-up on your car, preventative maintenance is the best way to ensure that your furnace is operating at peak performance. Experts agree that your furnace should last about 20 years. With proper care, however, you could extend the life of your system and keep it in working order. As the temperatures outside begin to dip, you'll want to ensure that the temperature inside is comfortable. Regular maintenance for your furnace could ensure that your home stays safe, comfortable and that your system is as efficient as possible.
Before the weather turns cold, fall is the best time to have your furnace serviced to get ready for the heating season. Over the year, your furnace could develop small leaks and other problems that eventually lead to larger malfunctions. Regular fall maintenance can catch any issues and leave you time to correct them before it gets cold. Let's take a look at the benefits of fall furnace maintenance.
Safety
When the cold temperatures set in, you will probably have the heat turned up to create a comfortable climate inside your house. If you didn't perform seasonal fall maintenance, there could be safety issues with your furnace that haven't been addressed. Blocked vents, a cracked heat exchanger, or dirty burners could lead to serious consequences. If not addressed, these issues could pose a fire risk or lead to health issues such as carbon monoxide leaks. Fall maintenance will allow a technician to do a complete check of your equipment to ensure that it is clean and safe for use during the winter months.
Lower Energy Bills
By keeping up with a regular maintenance schedule, you will have a furnace that runs smoothly. Your furnace will also be free from dust and dirt buildup and other issues that can impact efficiency. Small issues and the buildup of dirt, dust, and other debris can cause the furnace to work harder to heat your home. When your system has to expend more energy, your energy bills will pay the price. Fall maintenance can address any efficiency issues before the winter weather arrives and your wallet takes the hit. Studies have shown that routine maintenance can save homeowners up to 20 percent on their energy bills.
Fewer Costly Repairs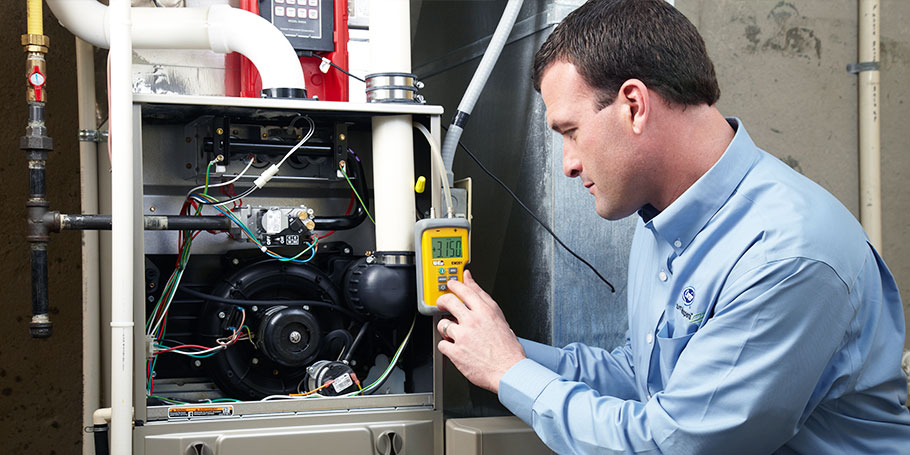 Fall furnace maintenance can save you from the hassle and expense of unplanned breakdowns in the winter. If your furnace stops working during winter, you will be left out in the cold, literally. When this happens, you can be in for costly repairs and a miserable experience. Additionally, if your furnace malfunctions at night or on the weekend, you could pay significantly more for emergency service. The cost to repair larger issues will almost always be more expensive than the cost of annual maintenance. Professional technicians will inspect your furnace in the fall and identify and correct any issues that might lead to bigger problems in the winter.
Just as you wouldn't wait to get your car the necessary service, you don't want to put off annual furnace maintenance. The fall is a great time to have your furnace looked at to address any safety issues, prevent larger problems, and improve system efficiency before winter arrives.